Tag Archives:
bela bartok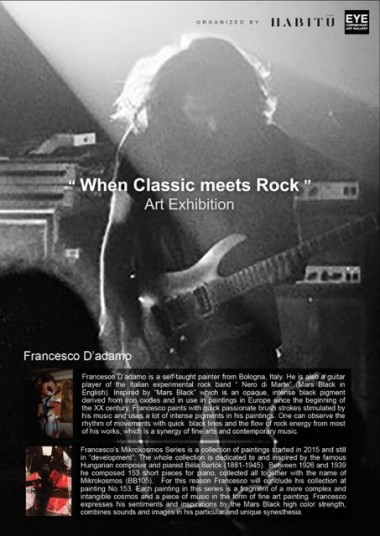 Here you will find some nice shoots from the HK exhibition "When Classic meets Rock" running until 30th May at Habitu (Wan Chai) – Hong Kong, curated by the Eye Contemporary Art gallery.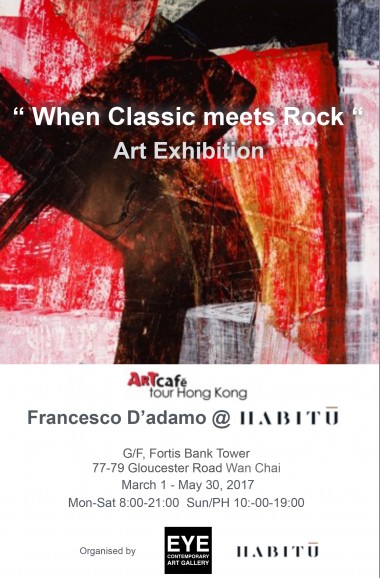 "When Classic meets Rock" is the name of a new personal exhibition organized in collaboration with the gallery Eye Contemporary Art and the art café Habitu in Hong Kong. Going from 1st March to 30th May 2017, it will show various works from the Mikrokosmos series. The exhibition is part of the Art Café Tour project, created by Eye Contemporary […]
New works from from the "Mikrokosmos" collection has been uploaded at this address: https://francescodadamo.com/gallery-view/mikrokosmos/ As for the whole collection, they are all made with enamels, bitumen and solvents on paper with a range of dimensions going to 11×11 to 50×70 cm.