Painter and musician, Francesco D'Adamo was born in Siena in 1979.
In 2006 he moved to Bologna, where painting came back as a constant and fundamental presence in his life and over time gradually became his main activity. The following years saw his first exhibitions in the city and the participation at various art fairs and events over Asia and Europe.
In 2016 he moved to San Giovanni in Persiceto, opening a new studio in Via Carbonara where he currently work experimenting with the creation of his own language.
He is also a member of the band Nero di Marte (Prosthetic Records/USA) with several publishings, shows in Italy and tours in the United States/Canada (2013) and Europe (2016). In addition he is involved in the experimental band Nono Cerchio and various solo works during the past years.
Outside painting and music, he has been working as educator with psychiatric patients until 2015. He was also the creator of Anonymous Skateboards Company and producer of documentaries Underground (2005) and Interruption (2007).
For inquiries and further information on Francesco D'Adamo paintings, to commission a work and any other request send an email to:
francesco.dadamo79@gmail.com
Subscribe to the following newsletter to receive news about next exhibitions, art fairs and latest works:

—————————–
Francesco D'adamo is represented by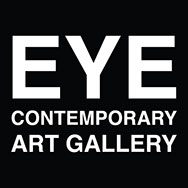 Milan/Hong Kong Gallery